The Birchal's Referral To Edie Bonisteel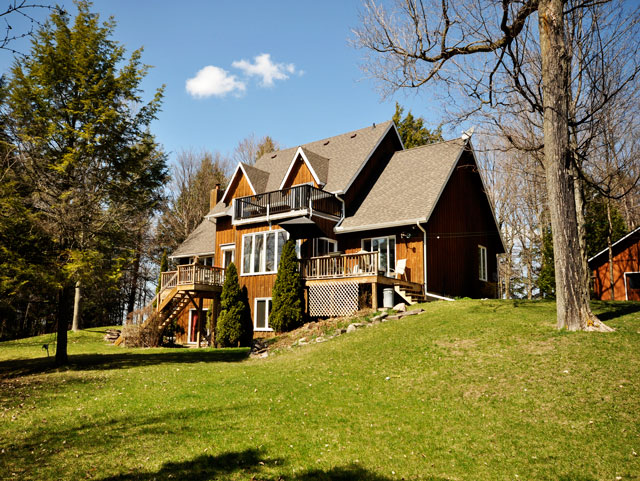 We thank you for your excellent service in the sale of our property. It was achieved in a little more than five weeks, not an easy task given its price point in the local market. We believe this was due in no small measure to your expert marketing skills and the very attractive brochure with wonderful pictures of the property.
We would be more than happy to recommend you to anyone seeking dedicated and qualified realtors.
Yours truly,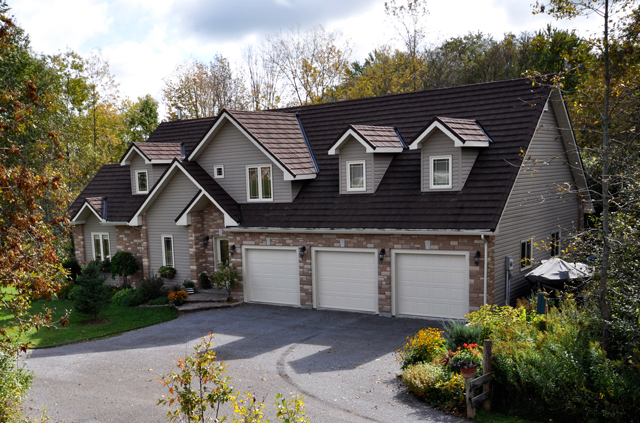 Gary and I are more than happy to provide a recommendation.  In fact, I have already recommended you to someone.
You were extremely professional and we especially appreciated your honesty and belief in selling our house.  You were very thorough in obtaining the necessary information from us so that both you and interested purchasers would be fully informed about our house, property and surrounding area, and you provided many useful suggestions.  We found that other agents were not as thorough.
We were very impressed from our first meeting just listening to your approach for advertising and marketing, in particular, your photo brochures (which looked amazing and no one else had offered), and photo box attached to the sign, as well as your website listing.  The service of an interior decorator that you provided, free of charge, was also very beneficial and provided us with excellent suggestions in how to present our house.  This had never been offered to us by anyone else.  You were also the only agent to really appreciate the details and extras in our house.
In the beginning, we were not interested in having Open Houses, but after discussing with you, we decided to go ahead with it.  We were very surprised and impressed with the turn outs and agreed with you, that they were beneficial.  You held several Open Houses thereafter, which were very well organized and professional.  We also liked the fact that you always had an extra person with you during the open house, so that there was never a part of our house left unattended.
We have absolutely no hesitation whatsoever in recommending you.  I would like to say that we would definitely use you in the future, but hopefully we will not be moving again!
Thanks again for all your hard work and effort.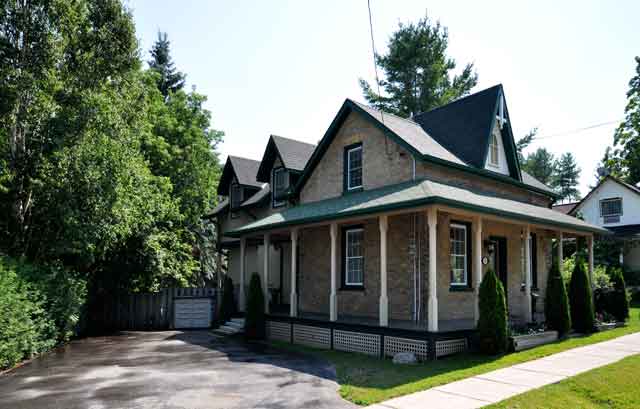 Lynn and I wanted to write this letter of thanks for the exceptional service we received from your agents, Fran Allen and David Tomlinson.
In May of 2010 we decided to sell our home in Millbrook and signed with the local Remax office. Our home was on the market for a number of weeks with no showings. When we approached Remax with questions and concerns about the market and the way our sale was being managed we were told over and over to reduce the sale price of our home. After reducing our home twice nothing happened and in frustration we reached out for help from Fran and David.
From that first meeting we could clearly see the huge professional difference and it quickly became clear that our local agents were not marketing our house to sell. A short time later we relisted our home with Fran and David. They sat down with us, formulated an advertising campaign, created a beautiful feature portfolio for prospective buyers, scheduled an open house and strategically advertised while keeping our sale price competitive.
Within a very short time our home sold. We contribute this solely to the experience, professionalism and abilities of Fran and David. From the beginning they insisted that it wasn't our price that was keeping our home from selling, all it needed was a comprehensive real estate plan.
Thanks Again,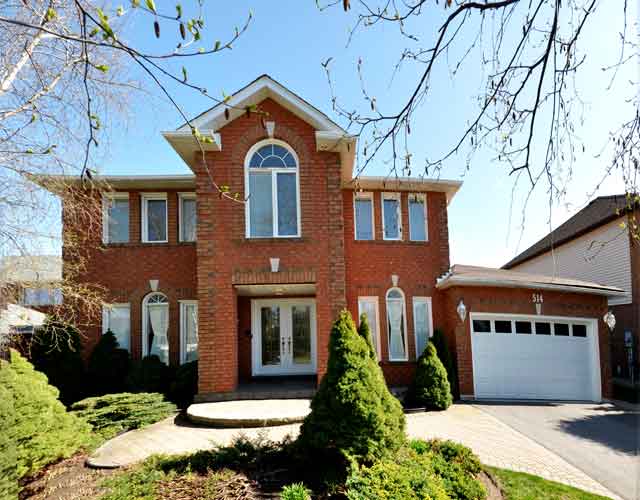 We had an offer three days after the "FOR SALE" sign was put up…. What a pleasant experience. Your beautiful brochure showing the highlights of our home was a real asset. Your knowledge and market information, your sound advice and your professionalism were the key to marketing our home and getting the listing. The quick sale of our home made our transition to our new residence so much more enjoyable and took away a lot of stress and inconvenience. Once again thank you for making this happen.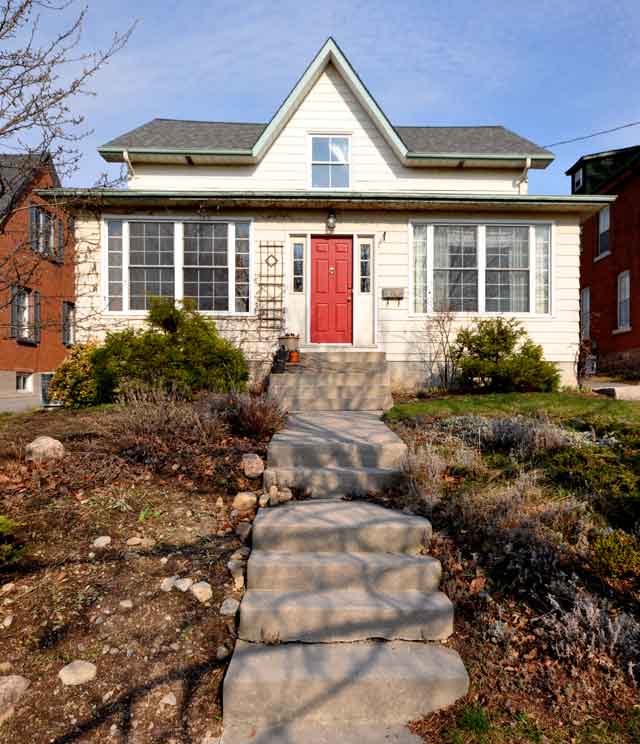 We had the pleasure of David Tomlinson and Fran Allen as representatives for the sale of our home in East City. Our home had unique features which appealed to a very specific target market. Their thoughtful planning, application and execution produced an incredible response from interested parties not only from the local area but extending to Metropolitan Toronto. Our home sold within five days for our agreed price. Dedicated, passionate and professional about their work, we would and do, highly recommend Fran and David.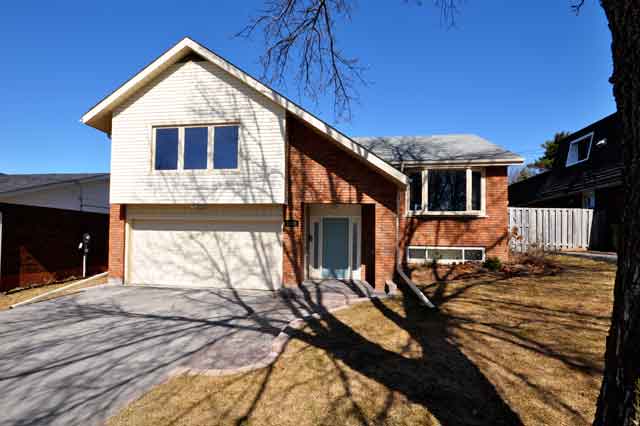 Thank you. We've thoroughly enjoyed your service even better this time around.  It was a team effort all the way and it's almost like we anticipated each other's moves. Everyone is pleased that the sale took place quickly.
As professionals, we appreciate your professional service and ethics.  You kept us informed and answered questions we might have.  You listened well and considered our opinions.  So far, you've been our main agent, selling and buying our last two homes and now this one again. I strongly recommend your service.
Very best wishes and prayers for the future
 (Repeat Clients since 1987)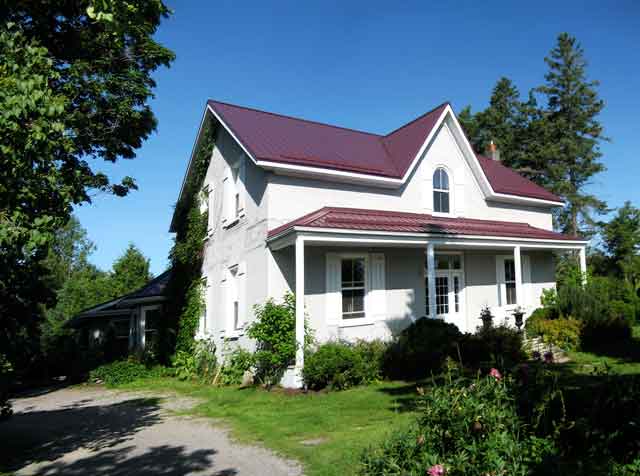 Judy and I wanted to commend both of you for the work you did on the recent sales of our hobby farm property.
Right from our first meeting where you talked about having a plan and strategy for the sale of the property we felt like we were in good hands.  Your fact gathering efforts created a great info packet for prospects and their agents and the wonderful and thoughtful photos that Dave took over several visits to the property really made the listing and the brochure stand out.
Everyone knows that real estate is a business, but we felt throughout the process that you had our best interests at heart and were always helpful in giving us feedback and coming up with good ideas to enhance the value proposition of our property.
We have since recommended you to several of our friends and when, for family matters we recently decided that we needed to relocate again, you and Dave were the only agents we thought to call.
Bottom line was that Judy and I found that our whole experience with you and Dave was handled in a highly professional manner.
Thank you.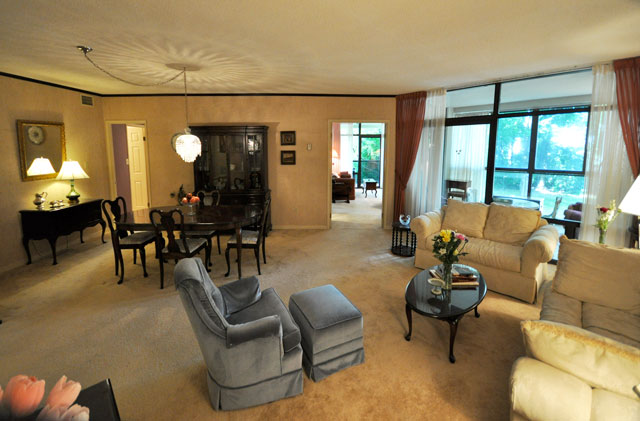 Fran and Dave take a special interest, making you feel like you are the most important client that they have. They work really well together. Their dedication stands out, they both worked as if it was a million dollar house. They are just so thorough with everything they do.
Fran is a joy, true, honest, very sincere, low key, not pushy at all, but she builds up a lot of confidence in her clients. Dave is innovative, gives a real flare to the business and his photography did a great job with the presentation of the property.
As a team they work very well together. The marketing was phenomenal, they made a beautiful four page brochure of our condo and distributed over 1,000 lovely cards in our area advertising our condo for sale, which I think was the reason it sold in a month.
The best thing that stands out is the speed at which they finished. We have already recommended them to family and friends.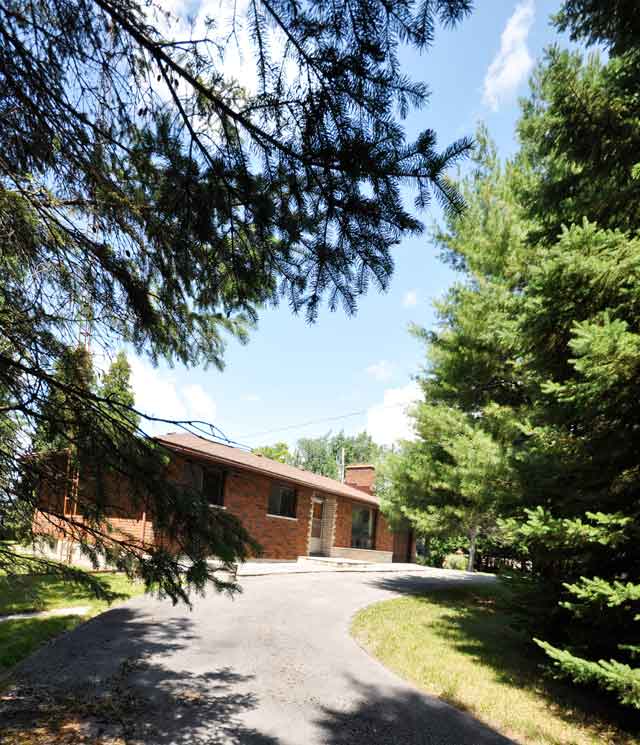 Thank you so much for helping my friends Perry & Gary sell their property. Your efforts were commended with rave reviews every step of the way. If ever I have need to recommend someone in Peterborough again, I will surely call on you. Would you mind sending me a few business cards? I really appreciate all you have done and realize that the property was challenging. I hope you have a wonderful fall season.
Many Thanks,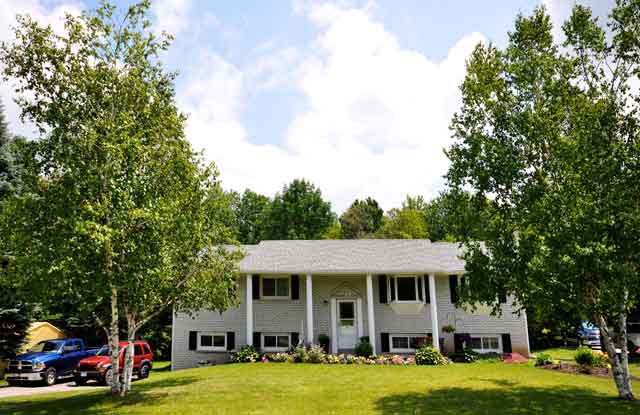 My husband and I were very impressed with Fran and Dave. They are both professional, diligent, personal people and easy to work with. Their presentation was excellent. They have a definite marketing plan, photography and brochures are excellent and very important in advertising property. Their way of doing back to back Open Houses is unique and definitely paid off for us. They helped us work thru a very stressful time. They do not leave you hanging and always respond to calls or emails in a reasonable amount of time. We will definitely call upon them again. We have dealt with various Real Estate Companies, Fran and Dave are #1 in our opinion. We cannot say enough about these wonderful people.
We are pleased to offer our recommendation for David Tomlinson and Fran Allen. They recently helped us purchase a wonderful house in Peterborough which we are delighted with. The situation we were in required us to find a great place quickly and David and Fran helped with the whole process in a professional and knowledgeable fashion. If and when we are ever need of a real estate agent again we would definitely acquire the services of David Tomlinson and Fran Allen.
Carla Garnet MA (Curator, The Art Gallery of Peterborough) and John Abrams MFA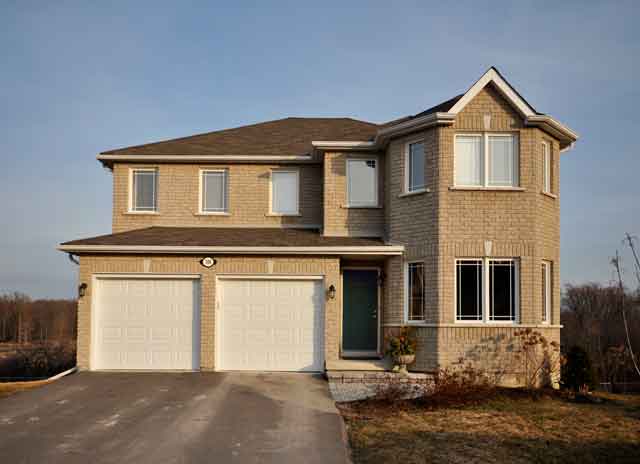 We recommend Fran Allen and David Tomlinson. We were very happy with their thorough valuation of our home and we realized 99% of our asking price. Their brochure was very impressive and their ads were very professionally done. The home stager that they recommended was also very professional. All in all, it's the result that counts, and they delivered.
Sincerely,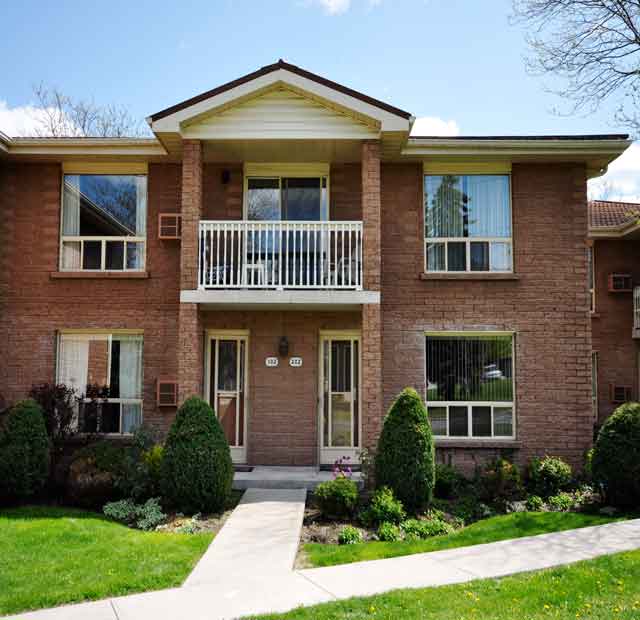 Just wanted to thank you and let you know how much we appreciated everything you have done these past few weeks.
At our first meeting with you both we were immediately made to feel comfortable and positive, as you were friendly but also professional and very knowledgeable of the local real estate market.
Thank you for keeping us up to date in every aspect of the listings, showings, offer and ultimately the negotiations and sale.  This was very important to us with not living locally but living in Kingston, you made the whole process so much easier for us.   We are extremely pleased with the speed of the listing and sale.   Listed on Friday and sold on the following Sunday.  Wow!!
As you know our previous real estate dealings were also with Royal LePage in Kingston and we found both experiences handled in a very professional and caring manner.  At no time did we feel pressured.
Both of your suggestions in staging and David's photography in presenting the condo we feel was a factor in the quick sale.
We would readily recommend you to anyone requiring your services.  We sincerely appreciate the excellent work you did on our behalf.
Thanks so much to you both and also must tell you what a pleasure it was to meet you both.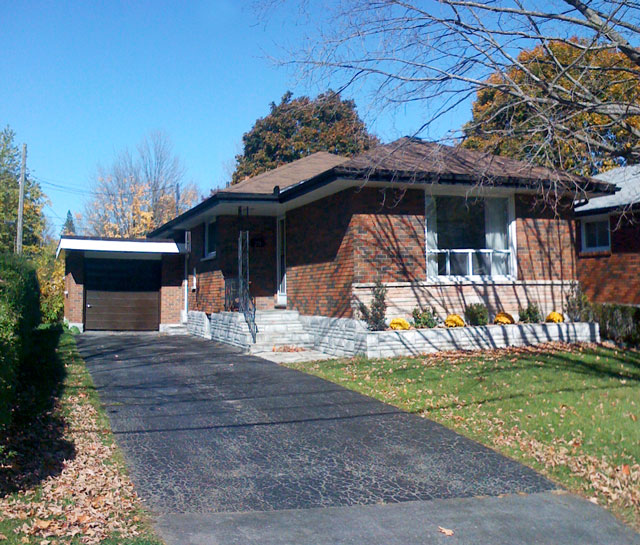 Your patience, skills and integrity allow us to refer your team with no hesitation.
Sincerely,